Uw privacy
Van Wijk Consult hecht waarde aan de privacy van haar (ex-)cliënten en website bezoekers.
Wet op de privacy
Het doel van deze privacyverklaring is om u te informeren over hoe Van Wijk Consult omgaat met privacy en met het verwerken van persoonsgegevens. Dit is per 25 mei 2018 in de nieuwe wet AVG (algemene Verordening Gegevensbescherming) voorgeschreven.  
Website
De website jolandavanwijk.com is beveiligd. Vertrouwelijke informatie wordt versleuteld (geconverteerd naar onleesbare tekst) verzonden. Op de website worden geen gegevens bewaard. De website maakt geen gebruik van analyseprogramma´s zoals Google Analytics.
Persoonsgegevens
Van Wijk Consult legt gegevens vast met het doel om cliënten te kunnen helpen. Zonder toestemming van de cliënt worden de gegevens niet aan derden verstrekt. De gegevens worden bewaard in een afgesloten ruimte of beveiligde computer, niet langer dan noodzakelijk om de opdracht uit te voeren.
Boekhouding
Van Wijk Consult werkt samen met Officium Administratiekantoor BV. Dit kantoor berekent BTW en draagt dat af, en doet aangifte IB. Ze gaan vertrouwelijk om met de NAW gegevens van cliënten.
Mijn impact - ervaring van anderen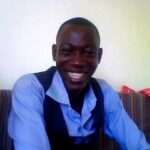 "I find a smile in my face when Jolanda mentors me in peace. She provides me with insightful advice, encourages me to keep going in my journey of peace in enhancing peace in churches and communities. She motivates me to always succeed in resolving peace by giving me direction and clarity where by many who lost hope, hope is restored. Jolanda is always there for me as my mentor."
Opio Bendict - Contactperson for Peace via Dialogue Uganda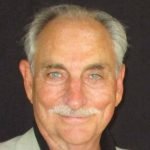 "Jolanda van Wijk is dedicated to mentoring peace makers around the world in restorative circles and other social technologies that are key in transforming our world from the ravages of division and violence to one of justice and peace."
Fred Arment - Founding Director of International Cities of Peace
Marieke
Your content goes here. Edit or remove this text inline or in the module Content settings. You can also style every aspect of this content in the module Design settings and even apply custom CSS to this text in the module Advanced settings.